…the image…forces things to stop for a moment.
It forces the reader to reinvent breathing so that the eyes can again focus….
I was attracted to images…with an incoherence….
placed in the text where I thought silence was needed,
but I wasn't interested in making the silence feel empty or effortless the way a blank page would
–Claudia Rankine, Bomb: Artists in Conversation

I. Intervention: Opening Up the Conference Culture
I took all the photographs in this chapter in Viejo San Juan and El Yunque National Forest, while I was attending the National Women's Studies Association Conference in Puerto Rico, in November 2014.
I didn't begin writing the words to interrupt this sequence of images, however, until eight months later, when I had returned, a little stunned, from two more back-to-back academic conferences. Each session, at each conference, was held in a windowless room, chock filled with presentations, read at breakneck speed, with little time for uptake, for reflection, for talking back-and-with, for absorbing, for taking in — much less for taking time off to explore the intriguing, even startling, sites where they were located: the Society for Disability Studies conference was held just blocks from the astonishing Civil Rights Museum in Atlanta;1https://www.civilandhumanrights.org/?gclid=CMXShqT89sYCFdUUHwodTzEDkg that of the Association for the Study of Literature and the Environment in northwest Idaho, not far from both the Nez Perce Reservation and the original home of the Aryan Nations.2Nez Perce Reservation: http://www.nezperce.org/rezinfo/npreservation.htm; and Aryan Nations information: http://www.splcenter.org/get-informed/intelligence-files/groups/aryan-nations)
At the end of each day, at each conference, I would say to the colleagues who joined me for drinks and dinner, "We are all teachers, all thinking, all the time, about how to help people learn …. so WTF? Why are we reading, too much, too quickly, words that cannot be heard, understood, followed at such a pace? Why are we not making space for back-and-forthing, for co-creation and exploration? Why are we not attending to our own needs, to take time for reflection, for apprehension, for uptake? Why — especially in this season of racial unrest — are we not leaving these closed, indoor spaces for more open, expansive, troubling ones? Why we doing to ourselves what we don't allow ourselves to do to our students?"
My friends answered that there is a lack of time in conference settings; that academics, engaged in pursuing-and-promoting their careers, need to carve out, of the little space available, efficient ways to demonstrate what they know to others in the field, who know more ….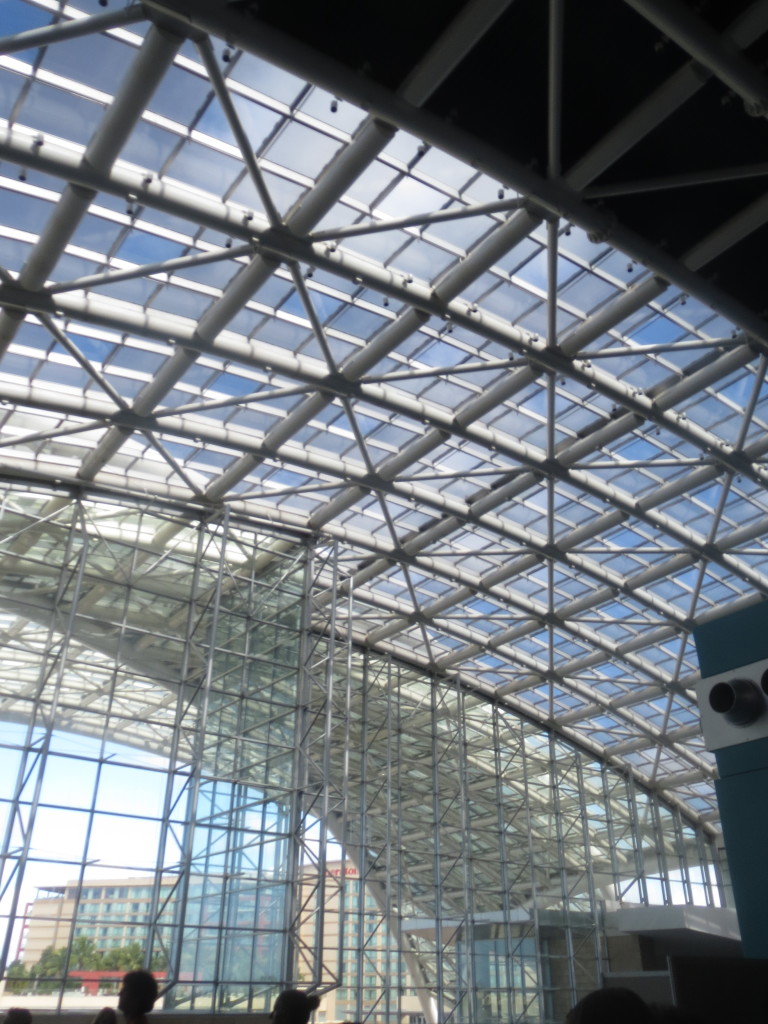 Spilling over with half-heard, half-caught ideas, frustrated with myself and my fellow-travelers for our failure to re-make our own small world in ways that might help to re-shape the larger one, I take here the opportunity to interrogate this "conference culture," pausing to question why this particular subset of the human species, that of the academic conference-goer — of which I am an ever-eager, ever-curious, card-carrying member — finds it so difficult to surround our speaking with stillness. In doing so, I hope to excavate several layers of silence, examining what, beyond simple speechlessness, it might entail: the ways in which silence, most simply, offers space for reflection, for a fuller range of interpretation than quick speech might invite; the ways in which, contrari-wise, it may help us to acknowledge what cannot be said, or even understood (so counter to the life of assured academic performance); the ways in which it might help us both re-think and re-work academic spaces to allow for these fuller, more uncertain slices of life; and finally, the ways in which it might also invite us to look beyond the academic, even beyond the human, to the larger spaces we all occupy, to the unknown complexities which both inhabit and surround us, and the silences in which we might accede to that greater world.
My orientation is, ultimately, ecological: I end with an inevitable "looping" between speech and silence, a reminder that, in a world of vast interconnection, we can never reveal all, much less hold all that is revealed, at any one time. Something is always concealed, and I call here for silence as a way of valuing what is not being shown, what exists — although it may not, at any given moment, be articulated.
I have been guided in this direction, in part, by the masterful work of Eduardo Kohn, whose description of How Forests Think evokes a world of "other living selves — whether bacterial, floral, fungal, or animal."4Eduardo Kohn, How Forests Think: Toward an Anthropology Beyond the Human (Berkeley: University of California Press, 2013),  6. Kohn reads dreams, too, as "part of the empirical," "a kind of real" that "grow out of and work on the world," and argues that "learning to be attuned to their special logics and their fragile forms of efficacy helps reveal something about the world beyond the human."5Ibid., 13 He also calls up the "pensée sauvage" of Claude Lévi-Strauss: "mind in its untamed state as distinct from mind cultivated or domesticated for the purpose of yielding a return." And he mentions all the "'mistaken' utterances" that so fascinated Sigmund Freud, "the defective performance of certain purposive acts," revealing "that which is ancillary to or beyond what is practical." Kohn's attention, via Lévi-Strauss and Freud, to thought "which resonates with and thereby explores its environment," an insight that gestures "quite literally to an 'ecology of mind,'" is key to my own.6Ibid., 176-7 But whereas Kohn's focus is on "the multitude of semiotic life," and how animals' varied interpretations of the world contribute to "a single, open-ended story" in which we all partake, my own interests ultimately lie more in what cannot be signed, or signaled, in what may exceed representation.7Ibid., 49, 9
Where we fall silent.
I re-start my walk through these varieties of silence in terms offered at yet another conference, entitled "Silence…Silenzio," which was sponsored by the French Italian Graduate Society at the University of Pennsylvania in March 2013. The conference call for papers described silence as
an act and experience that contributes to the way we perceive and live in the world. Silence can be deliberately adopted or forcefully imposed, political and/or aesthetic. It pervades society and cultural productions not only through its mute presence but also through its telling absence …. silence renders apparent that which at first seems unutterable or ineffable. Silence can therefore say a great deal.3Lisa Bromberg and Andrew Korn, Call for Papers. Silence…Silenzio: Annual Conference of the French Italian Graduate Society. University of Pennsylvania. Philadelphia, Pennsylvania. November, 2012.
The conference that ensued, however, did not focus either on the "unutterable or ineffable," or on what silence "can say"; it was centered, rather, around multiple critiques of enforced silences embedded in literary texts. Along with three Bryn Mawr undergraduates, who had taken a course with me the semester before on "The Rhetorics of Silence,"8"The Rhetorics of Silence," English 228, Bryn Mawr College (Fall 2013), accessed July 13, 2015 I spent a springtime Saturday listening to analyses of silences created by interpersonal relations: by the non-responsive interlocutor in a conversion narrative, by cognitive dissonance in an unbearable marriage.9Natalie Berkman, "The Silence of the Interlocutor in Camus' The Fall"  (paper presented at the annual conference of the French Italian Graduate Society, University of Pennsylvania, Philadelphia, Pennsylvania, March 16, 2013);Carla Cornette, "Silence as Remedy: The Psychological Defense Mechanism of Silence in Mio Marito by Natalia Ginzburg" (paper presented at the annual conference of the French Italian Graduate Society, University of Pennsylvania, Philadelphia, Pennsylvania, March 16, 2013). My students and I also learned a great deal about silences created by cultural trauma: the post-war amnesty in Algeria; the discourse of politicized forgiveness imposed on the survivors of the Rwandan genocide, the spectacle of roleplaying that ensued after Duvalier's regime in Haiti, the erased voices and empty spaces left by the Pinochet regime in Chile.10Jenny Kosniowski, "Textual Silences and the Amnesty for Torture Committed during the Algerian War: Maïssa Bey's Entendez-vous dans les montagnes…" (paper presented at the annual conference of the French Italian Graduate Society, University of Pennsylvania, Philadelphia, Pennsylvania, March 16, 2013).;George MacLeod, "The Victim of His Victims": Silencing Survivors of the Genocide of the Tutsi in Rwanda in Immaculée Ilibagiza's Left to Tell" (paper presented at the annual conference of the French Italian Graduate Society, University of Pennsylvania, Philadelphia, Pennsylvania, March 16, 2013).;Chris Bonner, "Staging a Dictatorship: Silence, Surveillance, and Theatricality in Marie Chauvet's Colere" (paper presented at the annual conference of the French Italian Graduate Society, University of Pennsylvania, Philadelphia, Pennsylvania, March 16, 2013).;ill González, "Silence and Memory in Guadalupe Santa Cruz's Cita capital" (paper presented at the annual conference of the French Italian Graduate Society, University of Pennsylvania, Philadelphia, Pennsylvania, March 16, 2013).
These presentations were linked together by several presumptions, most running counter to those I list above: that silence means the absence of words (other forms of communication — touch, eye contact, laughter — were scarcely attended to); that speaking is always preferable to being silent; that "authentic dialogue" is both possible and capable of facilitating political action. The more philosophic papers argued that we actually "cannot stop talking," whether guided by an understanding of the "inaudible whisper" of Heidigger, or the "open set" that is language in Lacan.11Fredrik Rönnbäck, "The Sacred Word of Blanchot and Leiris" (paper presented at the annual conference of the French Italian Graduate Society, University of Pennsylvania, Philadelphia, Pennsylvania, March 16, 2013);Sarah Myer, "Into Great Silence? A Lacanian Reading of Samuel Beckett's The Unnamable" (paper presented at the annual conference of the French Italian Graduate Society, University of Pennsylvania, Philadelphia, Pennsylvania, March 16, 2013).
Of the more than twenty papers read that day, only one gestured toward the possibility that language could be incomplete as a medium of communication, might inhibit awareness of something unspoken or unspeakable. A look at The Last Day of a Condemned Man suggested that withholding narrative might both powerfully evoke the emptiness of the speaker's psychological state, and offer an intentional space for others to see beyond the moment of judgment, what is typically unseen.12Melissa Verhey, "Noisy Silence: Wordlesssly Reclaiming Voice in Victor Hugo's The Last Day of a Condemned Man" (paper presented at the annual conference of the French Italian Graduate Society, University of Pennsylvania, Philadelphia, Pennsylvania, March 16, 2013).
Elsewhere, however–most forcefully during the keynote address with which the day concluded — we were urged to "resist silence," in literature as in politics. Christy Walpole ended the conference by encouraging all of us to speak in and against the "imposed silences" of political incarceration, of historical deletion, and — most particularly and climactically — those of the market logic driving university life. Walpole acknowledged the need for silence as a temporary strategy, a means of creating space for academic labor, of preparing for public speaking and writing, for filling in "empty blanks."13Christy Wampole, "Quiet Impositions: On Involuntary Silence" (keynote address presented at the annual conference of the French Italian Graduate Society, University of Pennsylvania, Philadelphia, Pennsylvania, March 16, 2013). She did not invite us, however, to leave these blanks unfilled, nor did she explore the possibility that such emptiness might itself fill a need.
And yet, of course, all the sessions at the conference had been filled with silences: the silence of those of us who weren't listening to what was being said; who didn't understand French or Italian well enough to follow the talks presented in those languages; who disagreed with the speakers, but didn't speak up; the silence of those of us distracted by the cacophony going on inside our heads — or by the silence there.
At midday, my students and I offered a lunchtime interruption into this dynamic: a roundtable on the "pedagogy of silence" in which we explicitly engaged in silent practices and explored their use-value, not as spaces of exclusion, but of abundance and possibility. Why, we asked, don't we attend to such silences? Why do we ignore them—or recognize them only by hurrying to end them, to obscure them with a quick and ready question? At what cost, to our own learning, do we fill up such spaces? And how might we intervene in such a process, open it up to alternative dimensions?14Anne Dalke, Sophia Abbot, Sara Gladwin and Esteniolla Maitre, "The Pedagogy of Silence" (roundtable presented at the annual conference of the French Italian Graduate Society, University of Pennsylvania, Philadelphia, Pennsylvania, March 16, 2013).
Our intervention garnered a mixed response.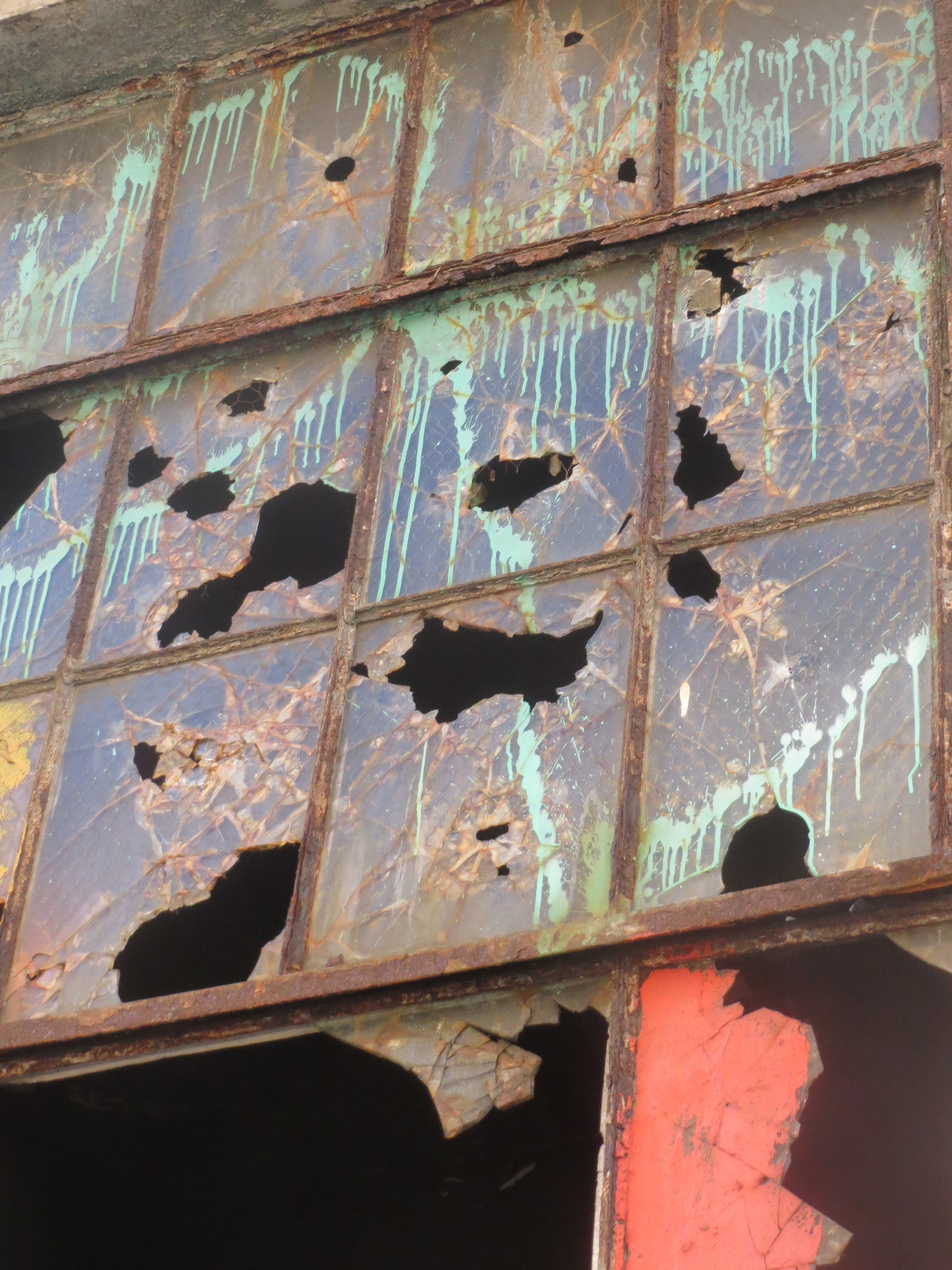 II. Interpretation: The Impossibility of Silence


…silence…is an illusion. If we hear nothing…it only means we aren't listening hard enough….The total absence of sound is never a possibility….silence is a…way of thinking….a way of imagining… a moment outside time… the possibility of pausing… proof that the decision to listen or not is ours. Proof that we are called to pay attention.
–John Edgar Wideman, "In Praise of Silence"

Our own course on "The Rhetorics of Silence" had unsettled the norm of speaking in class, based on the linked assumptions that what is said is more important than what is left unspoken, that those who are speaking are guiding the class forward, while those who are silent are not contributing.  My students and I opened our conference session not by telling attenders these things, but by inviting them to taste that experience, to feel their way into some possible positive uses of silence. Beginning our roundtable in silence had a particular value, we said, in the context of this academic conference, where speaking is so valued, and in the context of this particular conference, which purported to explore the use-value of silence–and where, ironically, we had been talking for hours about silence, and anticipated many more hours of the same.
I broke our opening silence by inviting participants to describe what had just happened: What was it like? How did it feel? How (un)comfortable was it? What did each of us do in the silence?  Did our bodies speak? Did being in silence with others bring up anything we didn't want to experience, feel, acknowledge, confront?  Of course many of the participants found the experience destabilizing (although, not incidentally, the two exhausted conference organizers found it a welcome relief!). The discomfort continued throughout our session, as my students spoke about the ways in which attending to silence in our course had opened a range of possibilities for them. Drawing on her long-time experience as a "divergent thinker," who often found herself distracted in classroom settings, Sara Gladwin asked for space in the curriculum "that allows what is traditionally silenced to enter the classroom." When she finished her reflections on the alternative possibilities–and distractions–that silence might enable, Sara looked up from her notes, and smiled at the others in the room.
We entered again into silence.
Many looked uncomfortable, and shifted in their seats. None ventured a comment, until, a few long minutes later, Sophia Abbot shifted our focus to a pointed counter-description of herself as a "typical outspoken student," who had learned to silence herself–and invited others to do the same–in the classroom:
At the beginning of our silence class together last semester, we participated in an exercise in which we were asked to look for silence in the space around us. I'm fairly certain that all seventeen of us left the classroom for this activity. A number of people, myself included, even walked into the woods that border the building that housed our class. We had all come to "The Rhetorics of Silence" with the assumption that the academic space of the classroom was not a space of silence. I think most people in academics assume that we are not learning unless we are verbalizing….I've noticed a strong and unnamed fear of silence on the part of my fellow students and my professors. Whenever there is a pause, the professor or a more talkative student seem eager to fill it, preventing those who don't usually fill those spaces from having the option, and cutting off internal processing time for those who need it. I would like to encourage all of us to …leave some silent spaces open …
In turn, Sophia fell silent; she didn't ask for, or offer, questions.
We let the silence stand.
Some in the room squirmed, unsure what to do when the norm of academic discourse—the usual quick exchange that dominates in conference settings, the often too-quick exchange of dominance–was set aside. To close-but-complicate our session, Esteniolla Maitre invited participants into a more interactive engagement with the unfamiliar and unpredictable activity of being deliberately silenced in a academic setting:
The question we will be discussing is 'Does linguistic privilege exist? If so, how might it play out in the classroom? If not, how is that signaled?' Here is the catch: No one can speak (or write) during this discussion; we are gong to conduct it in absolute silence. With gestures, you have to figure out how to indicate that you wish to speak, and how to communicate your answer. How subtle or exaggerated do you want-or-need to make these gestures?
The group was at first slow to respond to these prompts, but eventually a number of the participants became engaged in the play. Some were clearly experienced in improvisation, perhaps a few had access to some sign language. Investment in the exercise varied, although Esteniolla gestured, at least once, to invite in all those who were still. She concluded the experiment by asking participants if they felt 
in control of your silent state or the communication in it? How or in what other ways did silence, or the act of silencing, surface in this activity? How did it feel to not have voice, not be able to use your academic language?  What was cut off by not being able to speak in this way? What was enabled, opened up? Did you discover any alternative, or more effective, forms of communicating?
Participants replied that they felt stripped of academic privilege, robbed of an opportunity to speak. They had not felt placed on "a level playing field," since some were more comfortable than others, using only gestures; if some hierarchies were dismantled, they were clearly replaced by others. Some felt included, others excluded, while others simply gave up trying to participate in the conversation. Many felt misunderstood, and all felt frustrated at not understanding what others were trying to "say." Participants making the largest gestures were more noticeable, like students who dominate space in the classroom with knowledgeable voices and vocabularies. Others felt awkward and uncomfortable having to use their bodies in that way; some felt stupid. Like the experience of being unfamiliar with concepts or words in a text, which often affects our level of participation in a classroom discussion, the level of comfort with physical gestures seemed to determine the level of participation and the volume of "voice."
Trying to "give silence more space" seemed to us a significant intervention in the range of vocal performances that constitute the genre of the academic conference, a way of bringing some of what we'd learned about both the uses and limitations of silence, in an undergraduate course, into a primary site of graduate education. It also felt appropriate to conclude our exploration in silence, so we ended our session without trying to "sum up" what had happened.
I can say now, though, that this exercise, like our course and this essay, asked academics to attend more fully to silence, not merely as a mode to be overlooked or overcome, but as an alternative to language and thought that might open us to new possibilities. Acknowledging the recalcitrance and contingency of the medium of language, the disparity between what is experienced and what it is possible to say, my students and I invited our fellow conference goers to reflect on what happens in the rush to fill the silences that arise within and among spaces of academic exchange: the neglect of divergent forms of thinking, the failure to make space for others' thoughts, and our own, by being too quick to speak.  We hoped that exploring the use-value of silence at this conference session, as well as in texts and classrooms, might suggest alternative forms of communicating and thinking, understood not only as spaces of exclusion, but also of abundance and possibility.
One of our primary goals was to highlight the ways in which attending to silence might expand the range of possible interpretation. Like John Wideman, who calls silence an "illusion"–insisting that "if we hear nothing," "it only means we aren't listening hard enough"–the great cultural critic Susan Sontag maintains that silence is actually, and literally, "impossible." As she argues in her powerful essay, "Against Interpretation,"
Silence doesn't exist in a literal sense…as the experience of an audience. It would mean that the spectator was aware of no stimulus or that he was unable to make a response…. audiences … consist of sentient beings in a 'situation' … it is impossible for them to have no response …. A genuine emptiness, a pure silence is not feasible–either conceptually or in fact …. the artist who creates silence … produce[s] something dialectical: a full void, an enriching emptiness, a resonating or eloquent silence. Silence remains, inescapably … an element in a dialogue …..

Perhaps the quality of the attention one brings to bear on something will be better (less contaminated, less distracted), the less one is offered….purged by silence, one might then be able to begin to transcend the frustrating selectivity of attention, with its inevitable distortions of experience….Contemplation…entails self-forgetfulness on the part of the spectator: an object worthy of contemplation … annihilates the perceiving subject….Silence, administered by the artist, is part of a program of perceptual and cultural therapy….Even if the artist's medium is words, he can share in this task: language can be employed to check language, to express muteness… Art must mount a full-scale attack on language itself, by means of language and its surrogates, on behalf of the standard of silence.15Susan Sontag, "Against Interpretation," in Against Interpretation and Other Essays (New York: Farrar, Strauss & Giroux, 1966), 4-14.
In the words of both Wideman and Sontag, as in our conference session, silence functions as a method, a means to arrive at fuller understanding–and so at fuller explication. Silence, as figured in those interruptive images of Claudia Rankine, with which this essay begins, enacts an aural and visual "blank space," a gap, an abyss that marks those uncertain teaching spaces, those moments of reading and talking when…
we don't know what we are seeing, what we are hearing–and so we do not speak. In the pause, we might notice the "negative space," not just, as Jennifer Roberts says in evoking "The Power of Patience," "a passive intermission to be overcome," but "a productive or formative force in itself."16Jennifer Roberts, "The Power of Patience." Harvard Magazine (November-December 2013), accessed July 13, 2015 Allowing for silence might mean taking more time. In Roberts' account, it's about looking at a painting for three hours. In my classes, it often involves going inside the experience of silence, recognizing both the awkwardness of pausing, in a world wired for sound, and the fertility of doing so, the way in which space is thereby opened for…
something unexpected.
Throughout this book, we ask, with Grace Lee Boggs, "why educators still practice the 'command-and-control' model of education?"17Grace Lee Boggs, The Next American Revolution: Sustainable Activism for the Twenty-First Century (Berkeley: University of California Press, 2011), 142.
Silence challenges that practice with an alternative one, which refuses to valorize the quick uptake of language, allowing for the passage of time, out of which interpretation may emerge.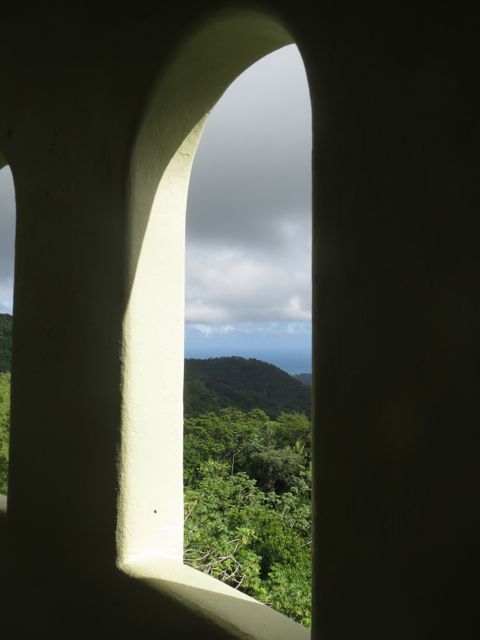 III. On Beyond Interpretation: Some Pedagogical Possibilities

"Sound imposes a narrative on you," he said, "and it's always someone else's narrative."
–George Prochnik, In Pursuit of Silence


To be out is really to be in–inside the realm of the visible, the speakable….engaging in…dialogue about "personal" or "private" aspects of yourself…can make you TOO easy to understand….maintaining the liminal…position…means that you do not become "culturally intelligible."  You can't be mainstreamed; your deviance cannot be absorbed…cannot be contained
–Gayatri Spivak, Outside in the Teaching Machine

The deliberate practice of silence accomplishes far more, however, than increasing the range of things that might be said.
It reminds us that everything that is important cannot be said.
That sometimes we may actively choose silence, as an profound testimony to understanding.

I am a practicing Quaker, and have long taken solace in the practice of silent worship; I've also published essays about the application of such practices to both the interpretation of texts and the dynamics of the classroom.18Anne Dalke, "'On Behalf of the Standard of Silence': The American Female Modernists and the Powers of Restraint,"Soundings: An Interdiscipinary Journal 78, 3-4 (Fall-Winter 1995): 501-519; Anne Dalke, "Silence is so Windowful: Class as Antechamber,"  in Teaching to Learn/Learning to Teach: Meditations on the Classroom. New York: Peter Lang, 2002. 95-114. When I first designed my course on "The Rhetorics of Silence," I imagined offering my students a source of transformation, of active resistance that challenges how social meaning is made. I wanted us to engage in solitary and communal practices of silence; shared, dialogic, critical thinking about such experiences; reading and interpreting written, visual and material texts about silence; finding effective (and not only verbal) ways of expressing and acting in response to our emergent understandings–including the possibility of clearing some space not to articulate them.
I wanted us to explore together silence as an alternative space to observe, feel, think, and dream. I wanted to draw possible theoretical positions, and derivative practices, from cultural studies, feminist inquiry, linguistics, philosophy and religious thought. I wanted to seek concrete applications in a variety of cultural expressions, including the visual language of the Deaf.  I thought we might find educational theory and reflective practice of particular value, with the class keeping close to the bone in considering what was happening for us all, as teachers and learners of silence. Throughout each unit of the course, I hoped we might stay conscious of the possibility that silence itself functions as an alternative language, a means of making visible what might otherwise not be heard.
Predictably, the students began the course with the belief that speaking in class was an unmitigated value, that they were failing both expression and expectation when they didn't talk. Enrollment consisted, in large part, of sociology majors; a marked percentage of the students were Posse Scholars from urban communities, attending Bryn Mawr on leadership grants;19See https://www.possefoundation.org/about-posse almost all of them were activists, who began the class with a heightened awareness of the damaging effects of silence—and a general resistance to the idea that silence could also have a positive valence. Most students were convinced that silence was a "bad" thing, that they—and the cultures they represented and cared about—needed to resist it, speak into it, intervene in its oppressive structure. Dan wrote, "it felt…like I was a shelved book…full of personal insights, suggestions, questions, and comments, but not opened or investigated."
Throughout the semester, these presumptions came under repeated interrogation. Many of the students spoke, early on, of the impossibility of practicing silence, because of the "noisiness inside"; their public silence was often the result of an internal cacophony, which kept them from speaking. As the semester evolved, they acquired some practice in quieting themselves, and also came to appreciate silence "on the outside." We took turns opening each class with a structured period of silence. We experimented with a range of written forms in which silence was marked; we played with the "force of embedded silence: asterisks, gaps" in collages,20Peter Elbow, "Silence:  A Collage," in Everyone Can Write: Essays Toward a Hopeful Theory of Writing and Teaching(New York: Oxford University Press, 2000), 175. and tried out various forms of "blackout poetry," an exercise of eliminating all unnecessary words in a sheet of newsprint. The students surrounded their visualizations and descriptions of silence with silence, reducing them to a single noun, verb, adverb. They rewrote essays into poems, culling the words with weight, the phrases with presence, letting the connections between them fall silent.
When we read these exercises aloud, the students noticed other silences among themselves. Chandrea questioned the use-value of her own internal voice:

Instead of listening to what other people were saying and asking, I was too busy rehearsing what I was going to say.21http://serendip.brynmawr.edu/exchange/talking-high-schoolcollege-class
HSBurke said,
I feel silenced because I just need space to think. Such heavy topics deserve a response that has been thought out. But there is no time for silence. …I find it ironic that in a class about silence we are ALL SO LOUD….22HSBurke, "Web Event #2.
Erin asked,

 as a foreigner come to a new country," whether talking is "always an active exchanging of intelligence or just a way of filling the blank?…there were moments…I just can't process my peers' distributions…23http://serendip.brynmawr.edu/exchange/silence-and-talking
Couldntthinkofanoriginalname requested an intervention in this dynamic

asking that we use silence, one that is inviting, to leave room between thoughts so we can all process and ask clarifying questions. I genuinely want to learn and want to hear everyone's thought so please give me enough silence to do that.
A number of students, including Owl, declared

the need to silence themselves in order to allow others to speak.
The books we were reading also repeatedly invited the students to re-value silence, to acknowledge that some textual gaps could-and-should not be filled. The last section of our course shifted focus from asking whether we owe one another speech to whether we might learn better or differently if we engage systematically in the discipline of silence. This was less about the right to be silent, or respecting the silence of others, than about practicing silence as a different means of understanding. The texts we read at this point were religious ones: George Kalamaras drew on Eastern mysticism,24George Kalamaras, Reclaiming the Tacit Dimension: Symbolic Form in the Rhetoric of Silence (Albany: State University of New York Press, 1994). Caroline Stephen on Quakerism,25Caroline Stephen, Selections from "Quaker Strongholds" (1890); rpt. Quaker Spirituality: Selected Writings, ed. Douglas Steere (New York: Paulist Press, 1984). 239-258. Sisters Joan Chittister26Sister Joan Chittister, "Seeking the Interior Life" (November 7, 2004), accessed July 13, 2015 and Juana Inez de la Cruz27Juana Inez de la Cruz, La Respuesta/The Response (1690), trans. and ed. Electra Arenal and Amanda Powell (New York: Feminist Press, 1994). on Catholicism, asking how we might open ourselves to insight that comes from some place beyond language, that isn't mediated by words.
A number of the students were wary of how this invitation might alter their sense of self. Some of them acknowledged Sister Joan Chittister's explanation that
Silence frightens us because it…brings us face to face with ourselves.…tells us what we're obsessing about….reminds us of what we have not resolved….shows to us the underside…from which there is no escape….Silence…shows us what we have yet to become, and how much we still lack to become it."28Sister Joan Chittister. "Seeking the Interior Life."
Couldntthinkofanoriginalname acknowledged,
ishin agreed that practicing
silence can have a certain…anxiety, unease, awareness…forced to confront it, know it, and permit it to be a part of my state of being.30site private
HSBurke admitted that if silence
Despite their fears about falling quiet, many students also saw that rushing to "fill up" the silences in classrooms is failing "to accept the quiet interludes as breathing spaces, necessary reminders of…limits."31John Edgar Wideman, Brothers and Keepers (New York: Vintage, 1995), 237. A number of them were particularly drawn to the characterization of silence as "pregnant, not empty."32http://serendip.brynmawr.edu/exchange/linda-susan-beards-visit-0 Sdane thought that

taking time for silence…can actually provide the crucial time and space to deal with some of the thoughts our heads are full with.
Owl came to accept that granting silence space in her life meant finding

new perspective and thus new ways of confronting her reality.
We tried to apply to our own classroom practice John Edgar Wideman's description of his mother's approach to life: "Most of the time…she held judgment in abeyance. Events, personalities always deserved a second, slower appraisal….You gave people the benefit of the doubt…acknowledged the limitations of your individual view of things…You tried on the other person's point of view."33John Edgar Wideman, Brothers and Keepers, 69. Silence, in the terms Wideman uses here, grants a pause, for reflection, for questioning what it is we think we know–or even just to sit and hold what we hear, not explicitly interrogating ourselves or others.
Even more profoundly, however, the practice of silence brought some of us to the realization that we may very well not be able to try on another's point of view. I, Rigoberta Menchu was instrumental in highlighting our limits as knowers. Guided by the analysis of Doris Sommer, who explains that "books can sting readers who feel entitled to know everything as they approach a text," that "the slap of refused intimacy from uncooperative books can slow readers down," my students and I wrestled with our sense that we "deserved to know." As ishin explained,
I am like others who assume that writing should be based in 'monolingualism'…where all should be able to understand what is being said…. Sommer gave me a hard reminder….There are certain gaps we just have to respect."34http://serendip.brynmawr.edu/exchange/private/anxiety-and-practiced-silence
Sommer argues compellingly that Menchu's "inhospitality toward the reader" serves an important pedagogical function: it "merits a pause long enough to learn new expectations."35Sommer, "Advertencia/Warning," xiii.
The idea of Menchu's silence as "a safeguard to freedom," a "kind of distance akin to respect" that prevented us from forcing "her secrets into our framework,"36Sommer, "No Secrets for Rigoberta," in Proceed with Caution, 119, 127, 122. was a central lesson in this course, reinforced by a number of other feminist texts, including Wendy Brown's essay on "Freedom's Silences," which she characterized as "a place of reprieve," a means to "refuse complicity in injurious interpellations."37Wendy Brown, "Freedom's Silences," in Edgework: Critical Essays on Knowledge and Politics (Princeton: Princeton University Press, 2005), 84, 97. bell hooks also cautioned against writing to attract the widest audience, against a desire for access that limits "in a crippling and stifling way the kind of work…we can do."38bell hooks, "Postmodern Blackness," Postmodern Culture 1, 1 (September 1990): 13.
Silence, these authors claimed, has value not only in marking impassable gaps between speaker and listener, but also in giving ourselves the space and time to explore a range of possibilities–"autonomy, creativity, privacy, and bodily integrity."39Wendy Brown, "Freedom's Silences," 95. Re-thinking resistance, opposition and creation in this way felt very important to us. We could feel shut out by a text that has words we don't understand, that draws on cultural capital we don't share; we could see the cost in laboring to understand such writing, as well as the impossibility of complete understanding. But some of us were also learning that, if we speak only on others' terms, or insist that others speak only in ways we already understand, we will limit our own stretch to say what we know, and to comprehend what they have to tell us. Literature emerged slowly in this class as the place where such "impasses can be kept…questions…guarded and not forced into a premature validation of the available paradigms….giving-to-read those impossible contradictions that cannot yet be spoken."40Barbara Johnson, The Feminist Difference: Literature, Psychoanalysis, Race and Gender (Cambridge: Harvard University Press, 1998), 13.
Such a practice had strong spiritual dimensions for many of us, provoking us to re-think some of our presumptions about agency, as we re-considered our need to accept what is, to acknowledge the limits of our capacity to alter the world. George Prochnik highlights the humbling dimensions of this orientation, when he begins his explorations In Pursuit of Silence: Listening for Meaning in a World of Noise by tracing the roots of our English term 'silence':
Among the word's antecedents is the Gothic verb anasilan, a word that denotes the wind dying down, and the Latin desinere, a word meaning 'stop.' Both of these etymologies suggest the way that silence is bound up with the idea of interrupted action. The pursuit of silence, likewise, is dissimilar from most other pursuits in that it generally begins with a surrender of the chase, the abandonment of efforts to impose our will and vision on the world. Not only is it about standing still; with rare exceptions, the pursuit of silence seems initially to involve a step backward from the tussle of life… [I]t's as though, as a culture, we've learned to 'mind the gaps' so well that they've all but disappeared. We live in an age of incessancy, under the banner of the already heard and forgotten….'Silence is not a function of what we think of as silence. It's when my reaction is quiet. What's silent is my protest against the way things are'….To effectively promote silence….involves…acute listening…asking what it was that people were trying to hear, and what it was that they were trying to block out….a reflection on what otherwise remains in danger of going unheard.41George Prochnik, In Pursuit of Silence: Listening for Meaning in a World of Noise (New York: Doubleday, 2010), 12, 20.


IV. On Beyond Conference Culture: The Stillness of the World

…for human beings, not to speak is to die
–Pablo Neruda, "The Word"
There was a strange stillness….It was a spring without voices….On the mornings that had once throbbed with the dawn chorus…there was now no sound; only silence lay over the fields and woods and marsh….The roadsides,…too, were silent, deserted by all living things…. What has…silenced the voices of spring in countless towns in America? This book is an attempt to explain
–Rachel Carson, Silent Spring
The same semester that I offered "The Rhetorics of Silence," I was also experimenting, for the first time, with a pair of courses–one version for first semester students, one for upperclasswomen–called "Ecological Imaginings." Sara Gladwin was enrolled simultaneously in both the silence class and one of the eco-ones, and she would often find ways to link them together, to carry insights from our interrogation of silence into our discussion of ecology, to translate the language of environmental studies into that of rhetorical silence. One text that served as a particularly useful bridge for Sara's bi-directional travel was Gordon Hempton's podcast of "The Last Quiet Places."42Gordon Hempton, "The Last Quiet Places" (May 10, 2012), accessed July 13, 2015.http://www.onbeing.org/program/last-quiet-places/4557  Listening to that radio show, which documents the great difficulty of finding quiet in today's world, Sara was first able to recognize a central pattern of own education, to articulate how she and many other children are taught to direct their attention in school, to close themselves off from both their own divergent and distracting thoughts and from their surroundings, "to let the environment fade into the background."
And so, with Sara's help, I now stroll back to the possibility of silence not just as a placeholder for interpretation, a pause for gathering ourselves to speak more fully, but as a site for learning and teaching that might well not give way to words, an invitation into more "ecological" habits of mind and body, those which acknowledge how deeply embedded we are in larger structures we cannot direct or control. Following the path Sara's laid out, I stumble across the old question of whether a tree makes a sound, if it falls in the forest, and no one is there. The oft-cited answer, provided by Scientific American in 1884 (!), is that "sound is vibration, transmitted to our senses through the mechanism of the ear, and recognized as sound only at our nerve centers. The falling of the tree…will produce vibration of the air. If there be no ears to hear, there will be no sound."43Scientific American 50 (April 5, 1884), 218.
But all ears, of course, are not human ones. Sound is produced in the nerve centers of other beings.
Perception is always happening, and need not be–is primarily not–conducted, or even recognized, by humans.
During the ASLE conference held in Moscow, Idaho in late June, 2015, the Mississippi poet Ann Fisher-Wirth opened an early session by calling this "a "season of deaths," of "ineradicable racial bigotry" culminating in the shootings in Charleston, South Carolina. Saying that she'd been "thinking a lot about South Carolina and William Faulkner," she led her listeners, including myself, back into Light in August, which she described as "our "greatest treatment of racism," in which Faulkner tells the story of a man "completely defined by race, in the race-mad South": Joe Christmas is lynched, in a scene set close to Ann's house, "by people with the same motives as Dylann Roof's."44Ann Fisher-Wirth, "Out of Silence, They Emerge" (paper presented at the biennial conference of the Association for the Study of LIterature and the Environment, Moscow, Idaho, June 24, 2015).
Ann first shared with us a passage from the novel, in which Joe Christmas articulates his own (unmet) need for silence, and imagines the peace it could bring:
It is just dawn, daylight: that gray and lonely suspension filled with the peaceful and tentative waking of birds. The air, inbreathed, is like spring water. He breathes deep and slow, feeling with each breath himself diffuse in the neutral grayness, becoming one with loneliness and quiet that has never known fury or despair. 'That was all I wanted,' he thinks in a quiet and slow amazement. 'That was all, for thirty years. That didn't seem to be a whole lot to ask in thirty years.'45William Faulkner, Light in August (New York: Vintage, 1932), 134, accessed July 13, 2015,http://www.kkoworld.com/kitablar/william-faulkner-light-in-august_eng.pdf
Such diffusion is of course denied Joe Christmas; but it continues all around him. Ann read another "tiny unforgettable moment" from the novel, in which he is crossing the yard, en route to committing murder:
In the grass about his feet the crickets, which had ceased as he moved, keeping a little island of silence about him like thin yellow shadow of their small voices, began again, ceasing again when he moved with that tiny and alert suddenness….He walked without sound, moving in his tiny island of abruptly ceased insects.46William Faulkner, Light in August, 94.
It was this description, Ann said, of the lush Faulknerian environment in which "insects accompany humans"–humans who see one another as enemies, while the insects are so silently attentive and responsive to their movements–which formed the impetus for her current project with the Delta photographer, Maude Schuyler Clay: thirty poems that came into being as she "listened" to Maude's photographs, which "enabled the spirit of place to speak through her," "honoring voice in all its Mississippi variety."47Ann Fisher-Wirth and Maude Schuyler Clay, "Mississippi: an Excerpt" (March 23, 2015), accessed July 13, 2015,http://bloom-site.com/2015/03/23/ann-fisher-wirth/ This includes the "hatch-out of the 17-year cicadas" in the woods behind Ann's house. With the burgeoning economy in Mississippi, she said, has come the loss of such music, which, "as we wake, as we sleep, reminds us that we are embedded in this thick materiality of the non-human world." Ann hears the "spirit of place" in the voices of the crickets and of the people, whom she makes both equivalent and available to being understood by others,  in her poems–as well as in the silence that surrounds and holds them.
In company with Maude's photographs, Ann's poetry inspired and shaped what I am now attempting to write.
Several days after Ann invited us to listen to the silence of the crickets in Faulkner's novel, I joined several colleagues from Bryn Mawr and Haverford Colleges in offering yet another intervention into the "knowingness" of conference culture.((Jody Cohen, Anne Dalke, Caleb Eckert, Rachel Massey and Joshua Moses, "Excavation and Encounter: Pedagogies from Below" (roundtable presented at the biennial conference of the Association for the Study of LIterature and the Environment, Moscow, Idaho, June 26, 2015). Deciding to highlight our session as an instantiation of what we think-and-know about pedgagogy, we re-made it into a radical space of difference, by evoking some of what is silenced by the conference environment. We started with an experiential exercise, acknowledging all participants as sources in the work of "excavation and encounter" of "pedagogies from below," and inviting testimonies to the range of fears-and-hopes that enter any conference room where folks gather. As soon as participants were settled in our session, we asked them to turn to their neighbors and tell one other a (short) story of a time when they felt afraid: "just the first story that comes to mind, the most easily accessible one…." Returning to the large group to share (just a bit!) of what emerged, we were startled to hear immediate witness to the anxiety produced by the conference structure, the fears of performing….We then asked participants to turn back to their partners and talk about a place where they felt safe (or: brave? fearless? fierce?). In the brief discussion that followed… Then each of the five of us spoke for a few minutes, telling stories of ways in which we ourselves enact this dynamic of fear-and-safety, from freshman seminars through senior field trips, in the Environmental Studies Program at Bryn Mawr and Haverford. We closed the session by….
It feels vital to me–in classes, at conferences, in academic journals and websites and books–to keep looping in this way between speech and silence. Doing so is a reminder of all the ways in which being wordless doesn't necessariy mean being silent: body language, for example, always signifies (all that miming, all that squirming …). Doing so is also a reminder that breaking silence may not be the best, most, or only means of communicating our experience in the world. This is the lesson  my undergraduates brought to the graduate student conference, that I and my colleagues brought back again to ASLE, and which I echo and amplify here: a counsel against occluding all silence, an invitation to let it "tell."